Nov 11 2014
Hey, hey, Stampy Friends!
Mr. Weatherman is convinced that the "polar vortex" is pouring itself across the USA early this week, from North to South.  NOT a snow bunny here … I'll plan on stampin', hot cider, and/or hazelnut coffee while I attempt to be outside just as little as possible.
In that case, here's an idea that you might add to your stampin' time during cozy creative times ahead!
Don't think for even a minute that I'm already decorating for Christmas just yet.  Not at all.  But as many stampers & crafters have been doing, "creating" for Christmas is in full swing here.
Yeah …. once I got started, then the ideas started rushing out!  My favorite is the "WIN" style.  Can you guess how I'll be using those?
Imagine various Christmas papers used for each of at least 4 of these on my tree at Christmas … one for each of my two children and their spouses.  No names … just "WIN".   They'll each choose their own gift envelope.
Inside?    Did you guess??
Lottery tickets!
Here's how you can make your own personalized gift card treats in time for Christmas!  Enjoy!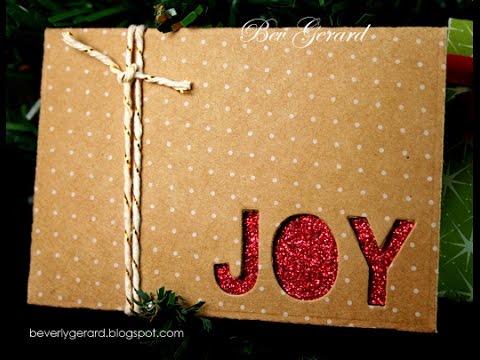 One response so far
One Response to "Let's Make Gift Card Envies!"