Nov 16 2014
Hold on!   This is merely "my" own little opinion.   😉
But I honestly do believe that the newest arrival in my mailbox .. the latest My Paper Pumpkin … is one of the very bestest MPP boxes so far!
This weekend's Christmas Card Buffet kept me busy & happy until evening yesterday … when I discovered this monthly box of creativity in my mailbox.  I already had an idea of the contents, since those who received this box-of-fun a day or two before I did were more than delighted to share pics.  I was planning to prepare a video today, but …. Stampin' Up! has already produced a fabby video sharing the fun of this latest arrival!  So, I'm here to share the video with all of you!
If you would like to receive this monthly box of ready-to-create fun, just check out this informative link.  When you click the Join here button, please remember to select me as your demonstrator.  😉
And now, for your creative enjoyment …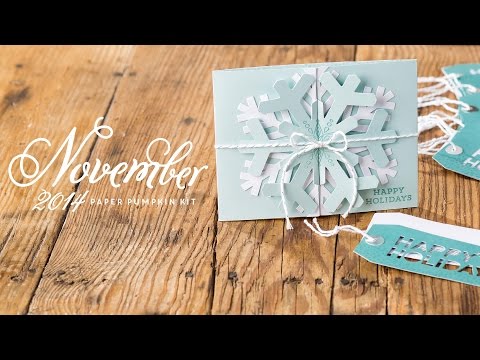 Here's to a sweet new week at your house!  Thanks for your visit today!
No responses yet